One of the questions we most frequently get asked is if the 3M DI-NOC material comes in a glossy version or if there is a way to make it glossy.  The answer to the first question is no.  3M only makes the material in a matte version which more resembles a dry carbon look versus a wet look.  The answer to the second question is potentially yes.  While we will be doing some testing here in the near future to see what kind of results we get, currently we can only go by what our customers are telling us.\r\n\r\nWhat we've heard is there have been two successful methods of making the material look glossy.\r\n
\r\n
The first is by covering the film with a clear film.  We don't sell this film, but we're assuming it's the same type of stuff that is used to do a clear bra on a car.

\r\n

The second method is we've had customers clearcoat the material with no problems.

\r\n
\r\nWith any method, we always recommend testing on a small piece prior to doing an entire piece.  This way you can see how the material reacts with whatever you're doing, how well it adheres, etc.  If you've successfully done anything that makes the material glossy, be sure to send us pics and give us the details on what you did so we can share it with our readers.\r\n\r\nWe do have a little insight from one customer, Rick, who use Duplicolor Rattle – Can Clear to clear coat the material on a lightswitch panel.  Since the material has a texture we asked him if he had to sand it down at all and how that worked:\r\n
There's about 4 heavy coats on the light switch and there's still texture to it.  I think I'd have to add quite a bit more clear to get enough to cover up the texture.  I do plan on doing this though.  I just don't know what I'm going to cover yet.
\r\nWe also asked him how well it adhered to the DI-NOC:\r\n
The clear adheres very well.  I didn't do any prep at all except to brush off the part on my sleeve to get any big debris off.  Once you get some clear on it I'd compare to anything else that you would clear: Metal, plastic, etc.  I'd be that the part will be as strong and durable as anything else one might paint.
\r\nHe also spoke to how the material compared with the clear on it:\r\n
It's gives it a completely different look.  When it's uncleared the light really reflects off the contour and you can see the carbon fiber look from any angle.  When it's cleared it gives it a much more subtle look.  From most angles it looks black, but you can tell somethings different about it.  Then when you catch it in the right light you can see the Carbon Fiber pattern.  So this stuff would work great cleared if you were going for that subtle look.  I tried to show this as best I could in the pictures I took, but it really has to be seen in person.
\r\nHere's a couple pictures that you can see examples of how Rick's clear coating experiment worked:\r\n\r\n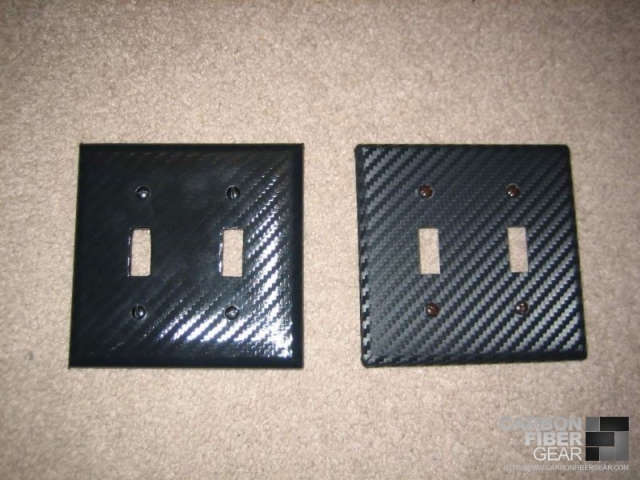 \r\n\r\n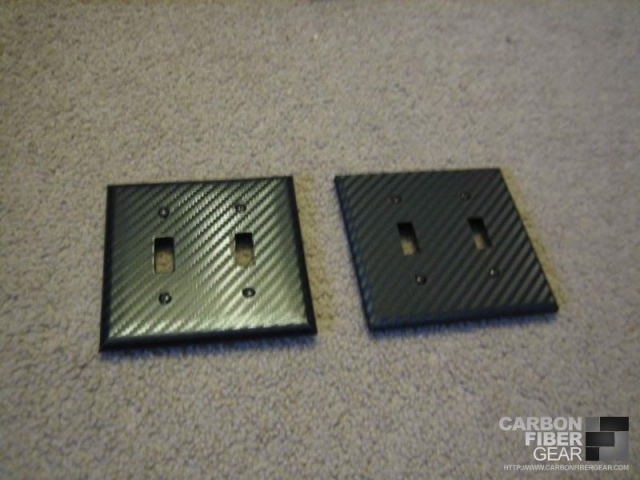 \r\n\r\nYou can see
more of his pictures here
.\r\n\r\nI think if we continue to test different methods, together the community can perfect the technique to make the material glossy.  Be sure to let us know if you try something out.
Tags: clear, clear coat, clearcoat, gloss, glossy